W3 Sauna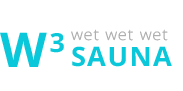 Charles St 3
FY1 3EG Blackpool
Verenigd Koninkrijk
01253 751199
[Bewerken]
Faciliteiten
Bar / Droge sauna / Buitenjacuzzi / Dakteras / Solarium / Stoombad
[Bewerken]
Openingsuren
*
| Dag | Uren |
| --- | --- |
| maandag | 10:00 - 1:00 |
| dinsdag | 10:00 - 1:00 |
| woensdag | 10:00 - 1:00 |
| donderdag | 10:00 - 1:00 |
| vrijdag | Vanaf 10:00 |
| zaterdag | non stop |
| zondag | non stop |
* Controleer steeds de actuele data via de officiële site van de sauna.
[Bewerken]
Prijzen
*
| Prijs | Uren |
| --- | --- |
| £ 10,00 | - |
| £ 7,00 | 10:00 - 1:00 |
* Controleer steeds de actuele data via de officiële site van de sauna.
Standaard: £ 10,00
Standaard: £ 7,00 (10:00 - 1:00)
Schrijf een beoordeling over W3 Sauna
Beoordelingen
Just had three days in Blackpool. Stumbled across this place by accident the first day and returned home having made THREE separate visits. Unbelievably polite and friendly staff and something for everyone. I cannot wait to return - over three hundred miles sadly!. I only wish there was something approaching this on Tyneside. Maybe I should sell up and move to Blackpool! George
Love this place so friendly staff and plenty of men mostly older but not complaining as older men have more experience I am a 59!year old bi sissy sub who likes my bottom smacked when I have wet my panties then sucked off and fucked hard and then swallow his cum. I feel I can be myself here and just walk around in my panties and not be judged I can't wait until the sauna reopens I miss being spanked and mostly sucking men's cocks.
it was my 1st time, the staff where great showed me around ect, had a great time met some nice people and lots of fun ect, especially as l am a sissy Bi Sub slut and love others having fun with me, there was not many there but those who where there l had great fun with, may be next time I go there will be more people so l can have some sort of gang bang so they all can have fun with my body ect, but what l do love is going over the knee and have my bare little bottom cheeks smacked hard so they are red, sore, stinging and well marked cheeks ect, as l love being spanked as it makes me relaxed and very horny ect, so l hope next time l come there will be more men to take advantage of me and give me a good old firm spanking, so thankyou all making me feel welcome as it was my 1st time to a sauna l loved it and enjoyed my self so thankyou Sissy Slut Les xxx
Opmerkingen of vragen over deze pagina?