Northwich Sauna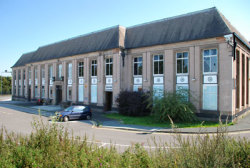 Winnington Lane
CW8 4GX Northwich
Royaume-Uni
(01606) 784881
[Modifier]
Équipements
Bar / Zone de croisière / Sauna sec / Internet / Jacuzzi / Casiers / Snacks / Bain de vapeur / Chaises longues / Wifi
[Modifier]
Heures d'ouverture
*
| Jour | Heures |
| --- | --- |
| lundi | 11:00 - 21:00 |
| mardi | 11:00 - 21:00 |
| mercredi | 11:00 - 21:00 |
| jeudi | 11:00 - 21:00 |
| vendredi | 11:00 - 21:00 |
| samedi | 11:00 - 21:00 |
| dimanche | 11:00 - 21:00 |
* Toujours vérifier les données actuelles via le site officiel du sauna.
[Modifier]
Prix
*
| Prix | Heures |
| --- | --- |
| £ 12,00 | - |
| £ 10,00 | après 16:30 |
* Toujours vérifier les données actuelles via le site officiel du sauna.
Standard: £ 12,00
Standard: £ 10,00 (après 16:30)
Écrivez un avis sur Northwich Sauna
Avis
First time ever ,I visited Northwich sauna ,nice welcome met some nice people a great place for bisexual and transgender,gay people to meet really enjoyed my. First time deffintly going back for more
Clean, Professional with great food And it well priced at £14.
This Sauna has recently had a new Management Team, the former "Manager" still being the Directer of Keyline Leisure, the registered business name. On my last visits I have noticed that the standard and quantity of "Free Buffet" food (Which is, in fact, included in the entrance fee!) has dropped considerably, the heating is switched off around 6pm whilst the sauna is still open for another two or three hours!! The showers are also running Cold by 7-30!! Cleaning of the sauna starts around 6pm. Although the facilities remain unchanged the atmosphere is gradually waning, I am sorry to say that "Penny Pinching" is not the way to run the Business and wouldn't be surprised to see a lot of customers going elsewhere in the very near future, which is a great pity since Mike Fielder did a tremendous job in building up the reputation and ambience of the facilities.
x
Avez-vous d'expérience avec Northwich Sauna?
Remarques ou questions sur cette page?