Lads Locker Room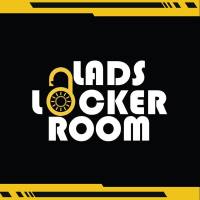 West street 19-21
BS2 0DF Bristol
Royaume-Uni
07762 169 546
[Modifier]
Équipements
Bar / Zone de croisière / Sauna sec / Boutique de cadeaux / Casiers / Espace détente / Salles de relaxation / Douches / Fumoir / Bain de vapeur / Tourbillon / Wifi
[Modifier]
Heures d'ouverture
*
| Jour | Heures |
| --- | --- |
| lundi | 13:00 - 0:00 |
| mardi | 13:00 - 0:00 |
| mercredi | 13:00 - 6:00 |
| jeudi | 13:00 - 0:00 |
| vendredi | De 13:00 |
| samedi | non stop |
| dimanche | Jusqu'à 0:00 |
* Toujours vérifier les données actuelles via le site officiel du sauna.
Écrivez un avis sur Lads Locker Room
Avis
Entrance price seems to vary from one week to the next.............Specifically Sat night/Sun morning..........One week the price goes up from £14 to £16 at midnight .............another week that price increase is at two am..................Does anyone know for sure or is it just a guess ?
three weeks ago four of us visited for naked day what a fab place plenty of action nice staff very comfortable and clean we spent three hours had great fun with some horny guys from Norwich. we will return
x
Avez-vous d'expérience avec Lads Locker Room?
Remarques ou questions sur cette page?