Northwich Sauna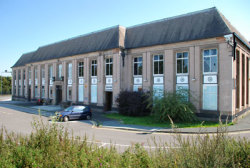 Winnington Lane
CW8 4GX Northwich
United Kingdom
(01606) 784881
[Edit]
Facilities
Bar / Cruising area / Dry sauna / Internet / Jacuzzi / Lockers / Snacks / Steam bath / Loungers / Wifi
[Edit]
Openinghours
*
| Day | Hours |
| --- | --- |
| monday | 11:00 - 21:00 |
| tuesday | 11:00 - 21:00 |
| wednesday | 11:00 - 21:00 |
| thursday | 11:00 - 21:00 |
| friday | 11:00 - 21:00 |
| saturday | 11:00 - 21:00 |
| sunday | 11:00 - 21:00 |
* Always check the current data via the official website of the sauna.
[Edit]
Prices
*
| Price | Hours |
| --- | --- |
| £ 12,00 | - |
| £ 10,00 | after 16:30 |
* Always check the current data via the official website of the sauna.
Standard: £ 12,00
Standard: £ 10,00 (after 16:30)
Write a review about Northwich Sauna
Reviews
Great venue, staff atmosphere ???????? Plenty of action on each visit. Can't wait for it to be open for business.
Great time place clean and staff friendly Lots of different rooms to have fun
As a 20yr old athletic lad. I've Been to this sauna few times and each time it didn't disappoint staff are great. Had plenty of fun!!
This facility has always been head and shoulders above similar venues. I live within 45 minutes drive and count myself lucky. Like many others I have missed visiting but hear that in London the saunas are planning to reopen on 25 July. Can we expect a similar announcement from Northwich. Keep healthy everyone.
The staff are generally very friendly and welcoming, but it's been very empty the last few times I've been, with a very geriatric clientele. The facilities are good.
Great place to be yourself, been a dozen times, clean plenty of men, good facilities love the dry sauna, now a regular, ticks all the boxes
Great place Never empty. Always plenty of punters in, Much improved recently ,far cleaner and fresher Excellent customer service skills from all the staff Starting to attract a younger crowd Has to have the biggest and best steam room of any sauna in the uk
First time ever ,I visited Northwich sauna ,nice welcome met some nice people a great place for bisexual and transgender,gay people to meet really enjoyed my. First time deffintly going back for more
Clean, Professional with great food And it well priced at £14.
This Sauna has recently had a new Management Team, the former "Manager" still being the Directer of Keyline Leisure, the registered business name. On my last visits I have noticed that the standard and quantity of "Free Buffet" food (Which is, in fact, included in the entrance fee!) has dropped considerably, the heating is switched off around 6pm whilst the sauna is still open for another two or three hours!! The showers are also running Cold by 7-30!! Cleaning of the sauna starts around 6pm. Although the facilities remain unchanged the atmosphere is gradually waning, I am sorry to say that "Penny Pinching" is not the way to run the Business and wouldn't be surprised to see a lot of customers going elsewhere in the very near future, which is a great pity since Mike Fielder did a tremendous job in building up the reputation and ambience of the facilities.
x
Experience with Northwich Sauna?
Remarks or questions about this page?