The Pound Edinburgh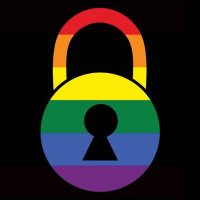 Broughton Market 5
EH3 6NU Edinburgh
United Kingdom
0131 477 3567
[Edit]
Description
The Pound is Edinburgh's biggest male sauna situated over 2 floors. The sauna is situated just minutes away from the city centre, Waverley train station and major public transport links. We are located in the heart of the 'pink triangle' featuring a whole host of late night LGBTQ pubs, bars and clubs right at your fingertips. The Pound offers facilities such as Lockers, Private cabins, Jacuzzi, hot tub, dry sauna and a new Steam room!
[Edit]
Facilities
Bar / Cabines / Dry sauna / Internet / Labyrinth / Lockers / Showers / Snacks / Steam bath / Television room / Video room / Whirlpool
[Edit]
Openinghours
*
| Day | Hours |
| --- | --- |
| monday | 11:00 - 23:00 |
| tuesday | 11:00 - 23:00 |
| wednesday | 11:00 - 23:00 |
| thursday | 11:00 - 23:00 |
| friday | From 11:00 |
| saturday | non stop |
| sunday | Till 22:00 |
* Always check the current data via the official website of the sauna.
[Edit]
Prices
*
| Day | Price |
| --- | --- |
| - | £ 16,00 |
| - (with private cabin) | £ 21,00 |
* Always check the current data via the official website of the sauna.
Standard: £ 16,00
Standard: £ 21,00
Write a review about The Pound Edinburgh
Reviews
Lovely place love the feeling of being nude in among other nude gays oops guys lol feels so relaxing and natural
Brilliant visit this week to Broughton Market really enjoyed the polite and friendly staff - and customers. Good atmosphere relaxing and fun . Will definitely return for another excellent massage
The pound is open now friday till Sunday open 24 House
Wow just love it can't wait to cum back lol
I love that place , missed it big time , does anyone no when it's opening again, you feel free , the best fun you could hope for in a mens gay sauna
Fabulous place clean spacious I've now got friends since I started going there coffee chat fun can't wait to get back into the swing of things..????
Been often! Can't wait on it reopening
Fabulous place, great atmosphere, never had good friends until I started going there clean,comfortable coffee tea telly what more can you ask for love it.take care guy's see you soon..
Recent upgrades have improved the place.. Great place to visit.. Great friendly staff. Hope it can open soon.. Missed the place.. Great Togo and unwind Look forward to going as soon as it opens
Great place to go relaxed fun clean staff exelent had great time can't wait till safe to go back
Been to the Pound on many occasion. Sometimes it's empty - sometimes it's full. The busiest I've been is a Wednesday about 2pm and the same on a Sunday. The dark room was fantastic. All those hands and mouths over my body. Glory holes are also something I find exciting. Sauna and steam room are really good. Had fun in the sauna with a stranger. Can't wait for this place to open its doors again.
Been a few times loved it always plenty action
Total shit hole. Musty, mouldy and totally unclean. Rip off prices complete the picture, especially as there was only one other guy there (90 y/o) and that was when I visited before the lock down. The owner is a sleaze bucket. If you're cute and under 20, beware!
A great place to go for a relaxing session Great staff Great steam room... Dark area is too dark.. Takes a while to adjust your eyes to the dark Could do with a little light Apart from that I enjoy the place Recommend it
There are snacks available at the venue, drinks, chocolate bars, FREE tea and coffee 24/7 Free WIFI in the entire building not too sure what this anonymous person is even talking about? There's videos in each of the cabins too and on late nights even in the upstairs bit. Love this place.
Better than number 18 great atmosphere great staff
No bar No snacks No video room No wifi But an ok place
x
Experience with The Pound Edinburgh?
Remarks or questions about this page?